This article highlights the work of 6 artists in residence at the 2018 Centrum Emerging Artists Residency Program, hosted at Fort Worden State Park in Port Townsend, WA.
Posted in the Oregon Artswatch, this article reviews the new media-specific programming work of the first + the last, highlighting Johnston's two-part lecture and workshop on embodiment and fragmentation.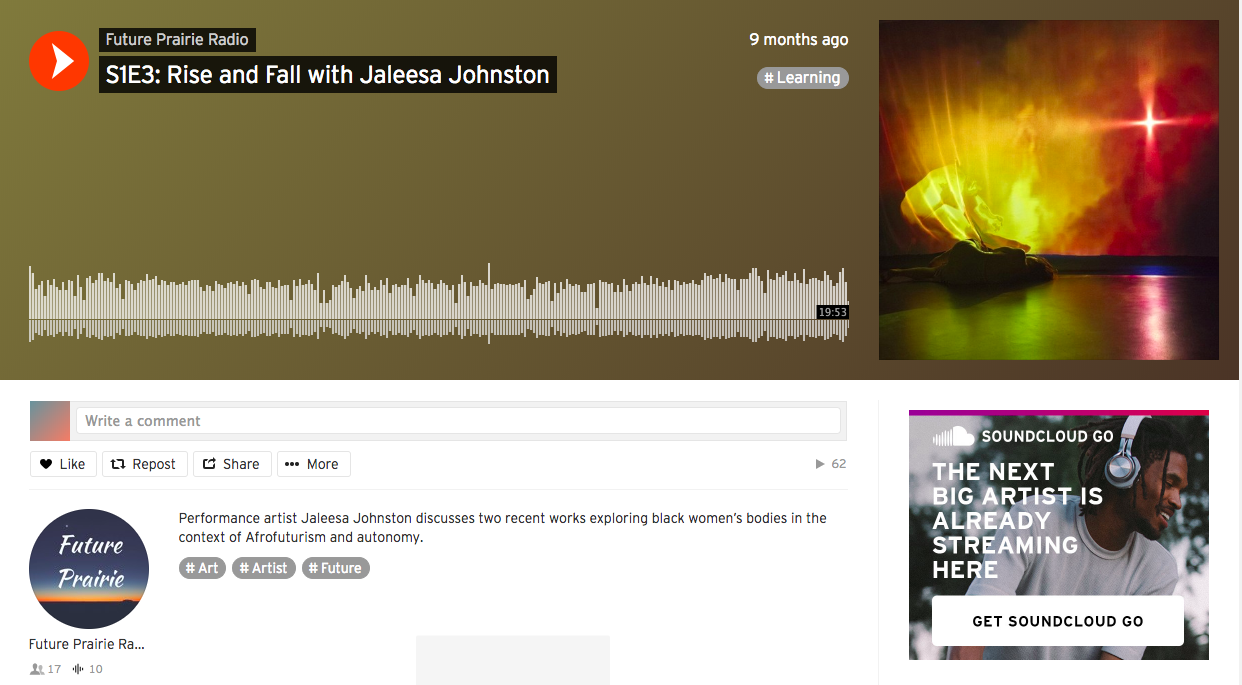 Posted to Future Prairie, a creative platform that approaches contemporary discussions pertaining to art, technology, the environment, and community, Joni Whitworth interviews Johnston about her collaboration, with maximimiliano and Rubén Garcia Marrufo "rise x fall" and her series, "Between Contact".
Felicity Fenton interviews Jaleesa Johnston on her work in between music on Freeform Portland Radio.